How Do I Decide Whether Chapter 7 Or Chapter 13 Bankruptcy Is Best For Me?
In a Chapter 7 Bankruptcy, you pay creditors out of non-exempt property owned at the time of filing.
In a Chapter 13 Bankruptcy, you keep all assets owned (even those that are not exempt under Chapter 7) at the time of filing and pay creditors out of future income over 3 to 5 years.
If you are like most people, all or most of your property will be exempt from creditors. If so, Chapter 7 Bankruptcy is generally a simpler, less expensive, and without losing any of your property.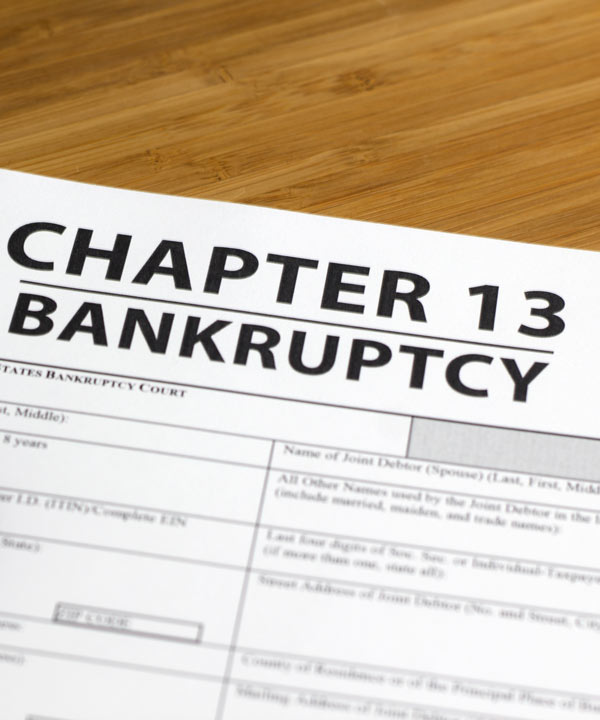 However, Chapter 13 Bankruptcy May Be Your Best Option If, One Or More Of The Following Apply:
Eliminate the legal obligation to pay most or all of your debts (this is known as "discharge" of debts).
Stop foreclosure on your house, townhome, condominium, or mobile home and allow you an opportunity to catch up on missed payments over a longer period of time.
Prevent repossession of a car or other property, and in some instances force the creditor to return property even after it has been repossessed.
Stop debt collection calls, letters, and other creditor harassment.
Restore or prevent termination of utility service.
Allow you to challenge the claims of creditors who have committed fraud or who are otherwise trying to collect more than you really owe.
Allow you to continue occupying a rented town home or apartment for additional time.
TYPES OF BANKRUPTCY
If you're under a crushing debt load, and your minimum debt payments exceed your monthly salary, file for bankruptcy relief in TX. Consult our attorney to determine the type of bankruptcy you should file to resolve your debt problems.
---
WANT TO GET STARTED?
You Deserve A Fresh Start & Peace of Mind, Schedule Your Free Initial Consultation
We Are A Debt Relief Law Firm.
We Help People File For Bankruptcy Relief Under The Bankruptcy Code.